Home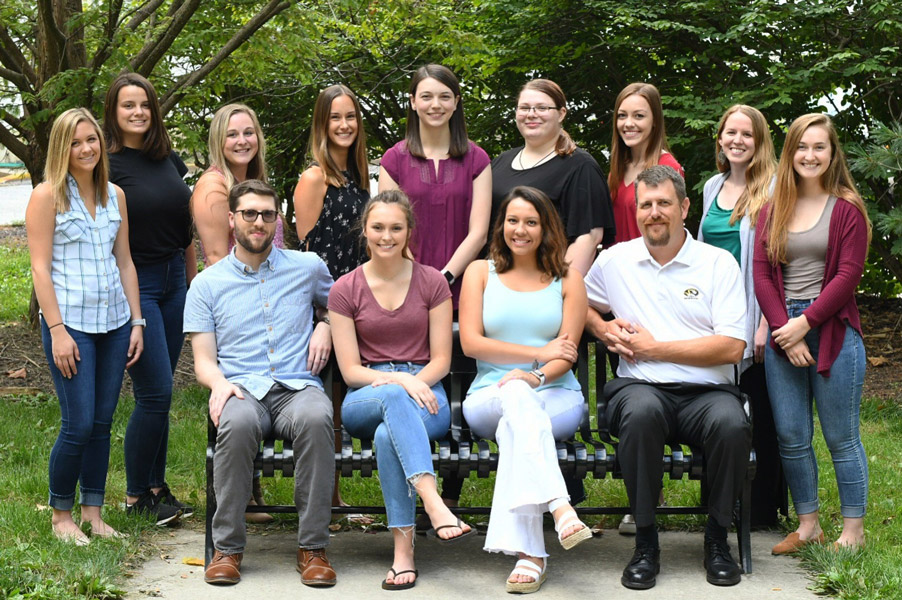 Welcome to the Clinical Neuropsychology Laboratory website
The Clinical Neuropsychology Laboratory is directed by Professor Shawn Christ and is located within the Department of Psychological Sciences at the University of Missouri. Research in the CNL is aimed at increasing our understanding of the cognitive and neural processes underlying typical and atypical development. As such, much of our work focuses on the development of cognitive abilities in children with neurodevelopmental disorders (e.g., autism spectrum disorder, phenylketonuria). In addition to conducting behavioral studies, we also utilize neuroimaging techniques (functional and structural MRI; diffusion tensor imaging) to better elucidate the neural substrates of cognition in individuals with and without early brain injury. The long-term goal of our research is to facilitate the design and implementation of more effective rehabilitation strategies to improve cognition, daily function, and quality of life for children and adults with brain injury.
* We are very excited to be considering applications for graduate study in the laboratory starting in Fall 2020. We will be considering applications in either the clinical psychology or cognition and neuroscience programs. Interested applicants should see the Graduate Program's website for application instructions.
NEW: Want to stay up to date on the latest research news related to the CN Lab? Find us on Facebook and become a "Fan," or follow us on Twitter.
---
IMPORTANT NOTE:
The CNL is a research-dedicated entity and not a clinical service provider. For neuropsychological assessment services, we recommend that you contact the following MU-affiliated care providers directly:
Adult Neuropsychology Clinic


Located at 115 Business Loop 70 W in Columbia, MO, the Adult Neuropsychology Clinic provides outpatient neuropsychological assessment services for individuals with developmental and acquired neurocognitive difficulties.
Phone: (573) 882-1561
The Thompson Center for Autism & Neurodevelopmental Disorders
Located at 300 Portland Street in Columbia, MO, the Thompson Center provides diagnostic, assessment and treatment services for children, youth, and young adults with autism and other neurodevelopmental conditions.
Phone: (573) 882-6081